With the most anticipated phone of the second half of 2018 all geared up to be launched in August 9th at a Samsung Unpacked event in New York, anticipation and excitement is on the rise amongst the audience as more and more leaks and rumors surface, taking the
BONUS READ – Samsung S10+ might have 5 Cameras | Normal Lens, Telephone Lens & Ultra Wide Angle Lens can be Expected
internet by storm. There seem to be two major leaks this week – one where the poster of the alleged Note 9 shows its shape and design, and the other by a Polish website that shows its price in Poland's market.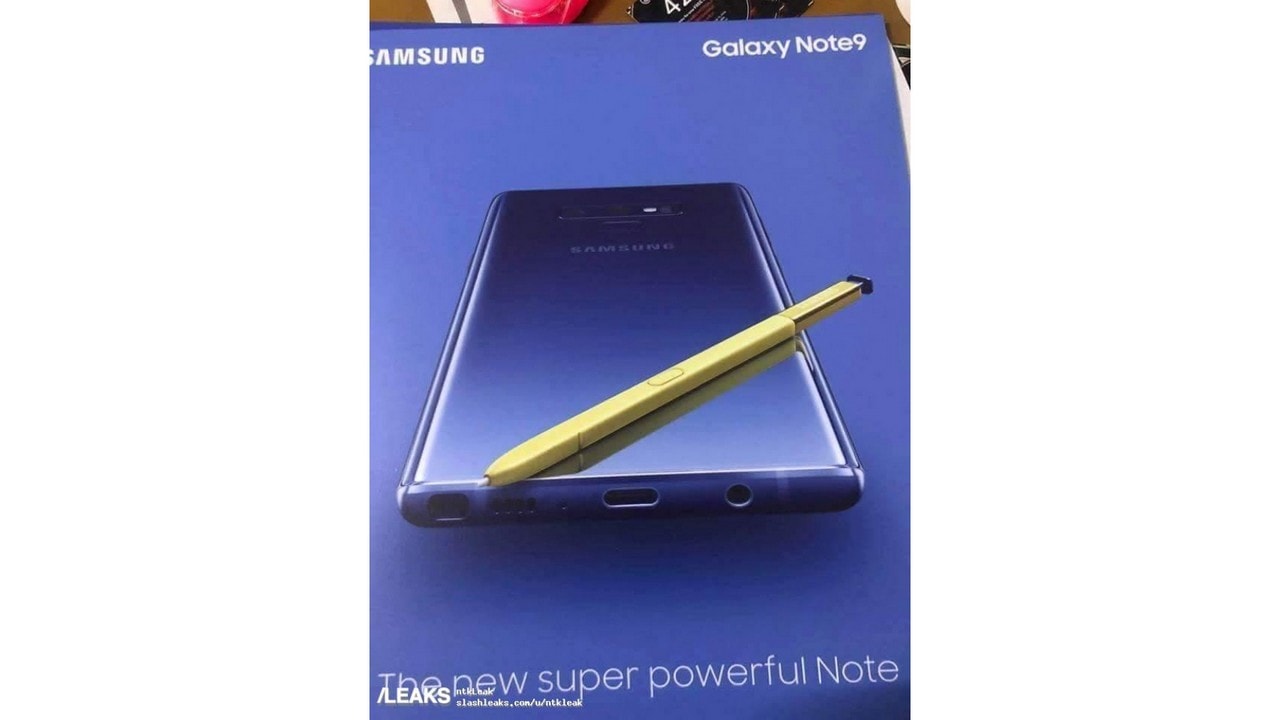 Leaked online by Slash Leaks, the poster reveals the dual-lens camera and the fingerprint sensor positioned below it. The bottom panel shows the headphone jack and the horizontal panel seems to be home to the flash and the heart-rate monitor as mentioned by Samsung. The feature that grabs attention the most is the blue colored phablet with a contrasting yellow colored Bluetooth S Pen having a blue stylus. Though contrasting, it seems to be a bold choice.
Now, moving over to the price leak, Polish blog Spiderweb says that the phone will come at a cost of PLN 4,299 (roughly $1,159) – apparently confirmed by a tipster and a Samsung representative.
For those who don't know yet and a revision for all others, the Note 9 is said to be coming with a 6.4" Infinity Display with a Snapdragon 845 SoC or Exynos 9810. All this comes loaded with a 4,000 mAh battery and 6Gb RAM.