With traveling to distant places becoming a growing trend and hobby amongst most people these days, people are turning more to discounted combo deals on hotel bookings and travel fares to save costs. Many people also use travel credit cards as it eases the
BONUS READ : 10 Tips to Take Better Travel Photos | Be A Good Photographer With These Amazing Tips
process of bookings while travelling along with discounts and various offers. We here have decided to present what we think to be the top five best credit cards for travelling purpose in India for all the travel enthusiasts out there.
With Rs 3,000 annual fees and an interest rate that is variable over the range of 37.20% to 42.00% per annum, it is one of the best travel cards out there. It allows you to earn 10,000 bonus miles after making the first spending of Rs 1,000 within 60 days of the card issuance date.
This card lets you earn 10 miles for every Rs 100 spent on airline transactions and at exclusive partnered websites. You can transfer the miles to any of the hotel or airline partners which include Air India, British Airways, Cathay Pacific, Etihad Airways, Jet Airways, Club Harson and Taj Inner Circle amongst others.  The card provides a bonus relaxation in the form of refreshments and services at select airport lounges across India. The miles earned never expire, allowing you to redeem them for flights without blackout dates. This card allows you to grab more than 26,000 offers and privileges on travel, hotel and other entertainment services across India and 30 other countries through more than 2,000 available stores and easy EMI conversion options for all your travel spendings.
This card allows the user to earn up to 1,00,000  bonus reward points in a year. It offers 4 reward points for every ₹100 spent that can be converted into Air India Miles where 1 point equals 1 Air India mile.
The card allows you to enjoy the facilities of international luxury airport lounges through its membership to the Priority Pass Program. Other perks include reward points on travel and other spends, for vehicle users it offers to waive off the 1% fuel surcharge while refueling, subjected to a fuel purchase of Rs 500 – 4000. The complimentary lost card liability cover of Rs 1 lakh is also an attention grabber. The annual fees come at a cost of Rs 4,999 + 18% GST.
Joining the American Express team comes with a welcome gift of 5,000 milestone bonus membership reward points that can be redeemed for travel vouchers worth Rs 4,000.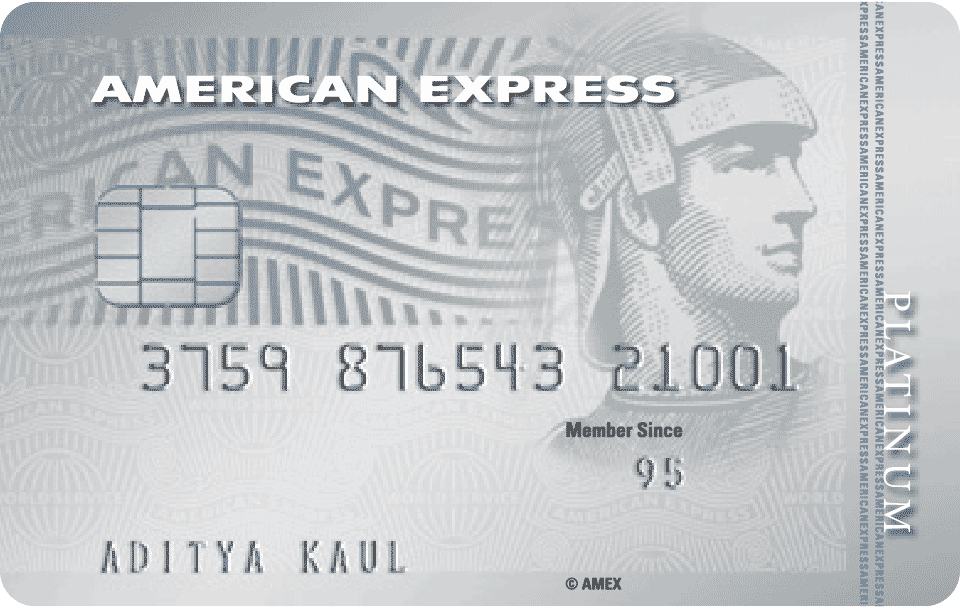 The plan offers travel vouchers worth more than Rs 7,700 after spending Rs 1.9 lakh in a year and travel vouchers worth up to Rs 11,800 for spending Rs 4 lakhs or more. A voucher worth Rs 10,000 from the Taj Hotels, Resorts and Palaces is also available. Other perks like milestone reward points, extensive airport lounge accessibility has made it one of the most sought-after travel credit cards in India with an annual fees of Rs 5,000 + 18% GST.
With a welcome benefit of up to 7,500 bonus JP Miles and a one-way Jet Airways ticket with a base fare waiver, this card is quite sought-after for travelling. It allows you to earn 1 JP Tier Point for every Rs 2 lakhs spent, valid for an extended period of 5 years, unlike many cards having a validity for 2 years from the date of accumulation.
The annual fees of Rs 2500 + 18% GST gets waived off when Rs 3 lakhs is spent in 12 months prior to renewal. It also offers lounge access at both domestic & international airports.
The card offers 10,000 bonus JP Miles and a complimentary Jet Airways ticket code upon joining. Bonus JP Miles up to 5,000 and a complimentary Jet Airways ticket code can be earned even on renewal.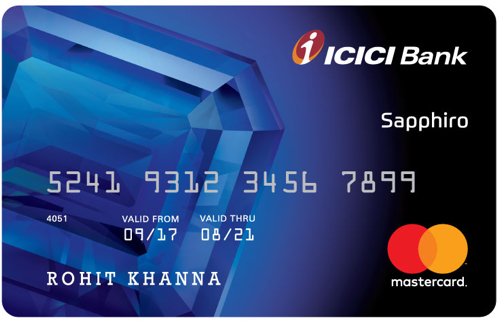 Every Rs 100 spent gives 7 JP Miles that can be redeemed for flights at Jet Airways and its more than 25 international airline partners. With its complimentary membership to DragonPass, the card enables you to relax at over 450 comfortable and luxurious airport lounges located in more than 100 countries along with complimentary baggage allowance of 5 kg for the Economy and 10 kg for Premiere Class passengers. The card comes with an  annual fees of Rs 5,000 + 18% GST.
What card fits you best? Do share what you decide to apply for, and if you would wish to stay connected with us, do follow us on the social media accounts. Do say Hi!