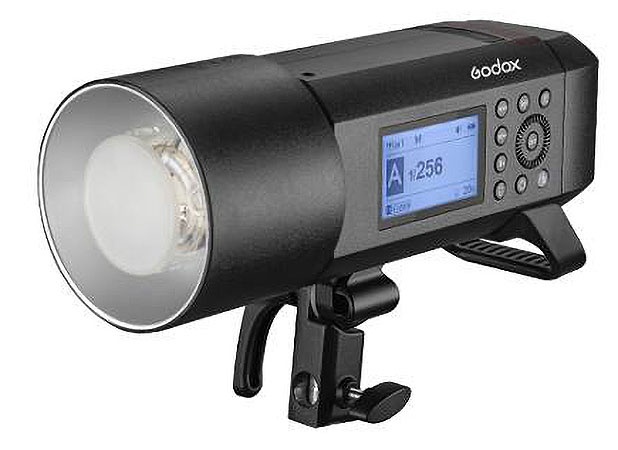 Godox Photo Equipment has just shared a new addition to its amazing range of wireless strobes. This is called the Godox AD400Pro.
As you can guess by it's name, it is a wireless strobe with a power of 400Ws and has a maximum high speed sync of 1/8000th of a second, which is great. It is said to be using Godox's 2.4GHz Wireless X System which is compatible withNikon i-TTL auto flash, Canon E-TTL II, Sony, Olympus, Panasonic TTL, and Fujifilm.
The AD400Pro is an all-in-one outdoor flash that fits between the pint-sized AD200 and the much heftier AD600Pro in both size and power specifications.  This can be powered by an AC power source, or an included 21.6 volt/2600mAh lithium battery which can fire off upto 390 full-power flashes before needing to be charged.
It comes with 9 steps of power output (1/256-1/1) and a 0.01-0.9s recycle time. Color temperature is 5600±200K, and stable color temperature mode keeps changing within ±75K throughout the entire power range. The AD400Pro comes well equipped with the new Godox adapter ring for mounting its wide range of accessories, as well as a Bowens adapter for installing Bowens lighting accessories.
The AD400Pro can be updated with new firmware through the onboard USB Type-C port. It also features an onboard 3.5mm sync port for alternative triggering methods. The factory box comes with one flash, one flash tube, a lithium battery back, a battery charger, a power cord, a reflector, a Bowens-mount adapter, a wrench and an instruction manual.
The new Godox AD400Pro will be available from August 2018 at a price that 'will be announced as soon as possible.'